Hello blogfam, Twitfam and real life FRIENDS!! As we all know DEC 2nd marks a very great day on earth. A day when an amazing person was put on this earth to bring light to her generation. A day when everything can and does go right! Yep that day is almost here again! In case you do not remember what occurs on such a historic day, IT IS MY BIRTHDAY Y'ALL!!1 I am getting older, aging faster, experiencing more and just being me! In light of being asked too often what I want for this special day, I have decided to compile a list of the things I want. SO HERE YOU GO MY LOVLIES!! AND If you do not have my address, Email me @ our.journey@live.com! hehe.. Thanx!!

I want flowers on my birthday! Delivered to my job, my house, my church, my school, anywere I would be that day so yes please flowers!! Ok I kid.. but I want flowers though !And seen as yellow is my fave color, I want yellow ROSES!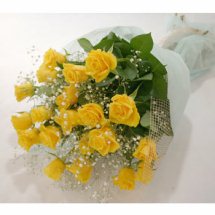 I want a massage. Yep you read right! I want it from one person though..But if they cannot fullfill it, I am settling for one at a spa! I want to be pampered, and pleasured(not in the spa oo) hehe



I want a new BlackBerry. MINE IS RUINED! It MELTED ON MY TOASTER OVEN!! Yes don't ask. And since the bank of DADDY is fronting. Someone make it happen! I want either the 8900 Javelin or the New Bold :)



I want an Itouch. You see I had a nice Ipod, but when you go to Naija such things never make it back with you! SIGH! So someone volunteer and bring it back into my life!




Ok so @REALNAIJABLOKE has agreed to buy me Louboutin;s so YAY!! I wont ask for one anymore I just want shoes. Like these----> Anyone who knows me knows I love shoes. I really want cute booties for winter. Who wants to make it happen



I want a new winter jacket and gloves. I want one from victoria secret's website. message me for size and color!



I love perfumes! I want Davidoff cool water! Deep Red By Boss. Any perfume sha!



I also want coastal scents. The makeup pallette, Kemberly and other youtube makeup people swear by it! I want one!!!


I will accept other presents though, and GIFT CARDS ARE HIGHLY WELCOME! These are just what I really really want!! There are other things that I WANT TOO! but yep.. let me stop for now.. hehe... BUT.......

...last BUT not least I want 'him' wrapped up in a big present box! with a bow for me to unwrap..slowly!!!! hehe!! LMAO!!!

P.S. IGNORE THAT THE DATE IS APR 17TH! I am trying to have that fixed1 Also I am obsessed with exclamation marks!!!!!! #dontjudgeme