Its that time of the year again!! You know when we slowly approach the greatest day on earth. The day when champions where born. The day when light just shines through earth and nothing bad can ever happen. The day when God decided to send the greatest person that is going to bring about world peace. Yes I am sure you are wondering what day this is, well It is almost December 2nd AKA my BIRTHDAY!!! *bbm dancing emotion* As always in order to "assist" my friends foes, lovers, toasters, readers, family etc. I have decided to compile this list to ensure that the right things are received to mark this VERY special day.

I want to say a big THANK YOU to everyone who participated last year. I actually got EVERYTHING on my LIST! YES I AM A BAD GUYS JAREEEE *Beazy voice* So please lets do it again this year. If you are having second thoughts about giving. If you need a few bible passages about giving to "nudge" you to buy something. I have them available...*big grin* So without further dust yarningsss lets go thurrrr.

I want a new lens for my camera. I currently own a 25- 55mm I want to add a 70-200mm lens to my collection. please proceed to this site to purchase.



















I want a mixer for my kitchen. I bake alot and it is getting very tasking to turn these things with my hands! So please someone make it happen. I do not care what brand it is. I just want a mixer. *big grin*
























Oxfords- I totally love these shoes. For someone who practically lives in heels, I have finally found some kind of flats that I could totally wear. ALL THE TIME. Go HERE To purchase




Leather jacket--I want---Please and thanks!

CLICK HERE TO PURCHASE






Mastering the art of French cooking by Julia Childs Volume 1 and 2- As we all know, I love cooking. I want to become an expert in all kinds of cuisine from all around the world. I need to master French cuisine now. Indian is next on my list. I would love this book! GO HERE TO PURCHASE


who watched the movie??? One of my fave cooking/food movies! Chocolat...

Wrist Watch. I currently do not own a (working) wrist watch. In 2011, I want to have better time management and what better way to get his than a watch. You could either give me a gift card to The bay or you could purchase one for me. Please contact for specific styles. Something like this though. I want a "Boyfriend watch"



iPad. I want an iPad. Do I really need to explain why? Well seen as the BB Playbook is not out yet, I need something to keep me busy till next year..... PLEASEEEEEEEEEEEE!!! sniff sniff. GO HERE To purchase



BBTorch- I was so happy when I thought I lost my BB Bold a few weeks ago, coz then I could coerce daddy into buying me a torch..but alas I found it *sad face*...But I really want this phone! Go HERE to purchase.



Alex Folzi Briefcase. I love these briefcases from the first time I ever saw them! They are so stylish! I feel the need to support the brand because they are Canadianigerians!!!!! I want the briefcase in yellow #Loveage! Go HERE to purchase



A painting by Komi Olafimihan I love his work!!!! Like loveeeeeeeeeee!!! So errrm I don't need the originals though, (that would be highway robbery) I would like a print! They can be purchased here Contact to find out the exact one I want.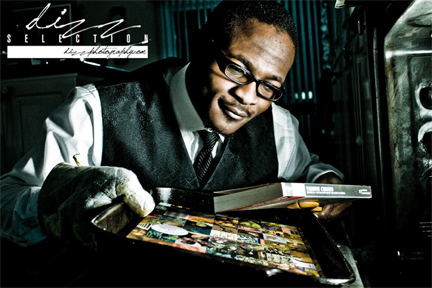 Spa day at the BrookStreet Hotel Ottawa. Click HERE for all the information you need. I know who is getting me this though..err I hope! Tehehehehe



Round trip to somewhere warm. Miami, Florida, any of the Islands, Nigeria (lol)So its winter and I am about to start looking so pale (the woes of being light skinned) So sometime in the winter I like to go somewhere to get some sun before I start to look more pale than i already do!Make it happen..LOL! GO HERE



Above all I need prayers. This is about to be a very interesting year in my life. I have so many projects starting. Starting a whole new chapter in my personal life and also trying my best to advance my career. I just need all the prayers and grace from God. This is not a present but something you have been subjected to do by reading this post..LOL!

iLove you guys really. I am so excited to be getting old because I know my betetr days are ahead of me!

p.s I would accept anything that is not on this list still
p.s.s I want the regular flowers,cake and candies....I should not be asking. *sideeye*
p.s.s.s. If you live in Ottawa save December 4th...LohiCreations in collaboration with Uzeba-Kitchen is hosting an amazing birthday dinner/Game-night!!!!!! More information soon!

Hugs and Kisses
Ms.O..aka Lohi aka Ohita aka The chossen one aka God's gift to men.